Which rock grinding mill manufacturer is good?
Rock Grinding Mill
manufacturer Clirik is an experienced manufacturer. In response to the needs of mineral powder production, it has provided micro powder grinding mill, Raymond mill, ultrafine vertical roller mill and other equipment to meet the production of different powder fineness and output. demand. Among them, the ultra-fine vertical roller mill can be used to mill 325-2500 mesh powder, which is an ideal choice for fine powder.
Let's take a look at what is a ultra fine vertical roller mill. With the flourishing market of fine powder, the ultra-fine vertical roller mill equipment specialized in grinding fine powder has been loved by the industry. This mill has comprehensive mechanical crushing performance such as rolling, milling, and impacting. The materials that can be used for grinding include non-metallic minerals such as dolomite, marble, limestone, gypsum, kaolin, etc. The hardness should be below 7 and the humidity should be within 6%.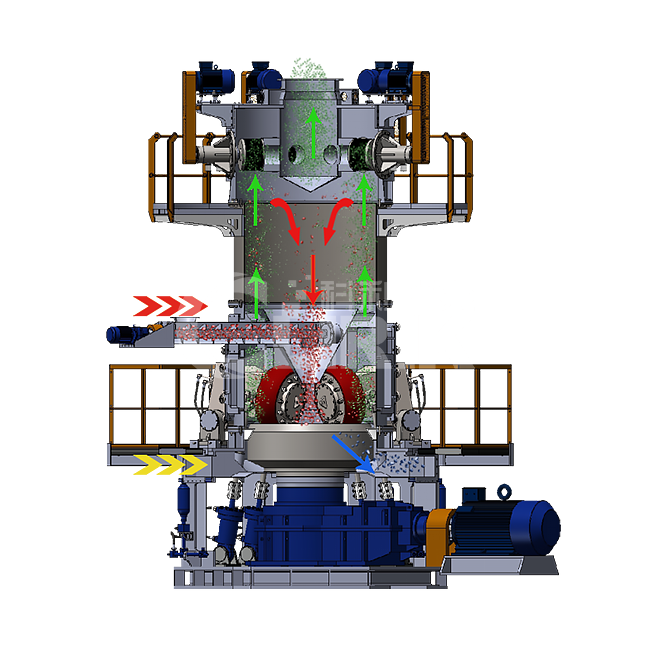 Clirik ultrafine powder processing equipment:

CLUM series ultra-fine vertical roller mill
[Scope of application]: It is widely used in the production and life fields of electric power, metallurgy, cement, chemical industry, building materials, coatings, papermaking, rubber, medicine, food and so on.
[Performance advantage]: The mill is an energy-saving and fine-processing equipment for fine powder processing. It has a small footprint, wide use, simple operation, convenient maintenance, stable performance, and high cost performance. It is an economical and practical fine powder processing equipment.
So, what is the price of such a
ultra-fine vertical roller mill
? How to choose a customer? In fact, in the field of rockgrinding milling, Clirik has a wealth of experience in solution production, tailored to the customer's grinding needs, and tailored an exclusive selection configuration scheme. The grinding fineness, production capacity, and equipment installation area of ​​each project .
Therefore, if there is an rock grinding mill project, you are welcome to provide more detailed processing information and obtain scientific and reasonable selection and configuration schemes. Clirik considers for customers, customizes exclusive solutions and equipment prices, and helps the fine powder project create value. Call the ultra-fine vertical roller mill Consulting Hotline for details, contact information: 0086-18001642498 / 0086-021-20236178.