Which one has the better quality of calcium oxide grinding equipment?
In the field of calcium oxide grinding, which manufacturer has a professional case for investigation and understanding? The Raymond mills, vertical mills,
ultra-fine grinding mills
, ultra-fine vertical mills and other equipment provided by Clirik manufacturers are ideal for grinding calcium oxide equipment. These mills are environmentally friendly and energy-saving, and have a high dust removal rate. 99% professional grinding equipment, with high brand awareness, high grinding efficiency and better product quality.
Introduction of calcium oxide grinding equipment
In the mineral powder market, Clirik series mills are special grinding equipment with high powder extraction rate, environmental protection and energy saving, noise reduction and cost reduction. Clirik provides scientific customized selection plan services. Aiming at the grinding needs of the calcium oxide powder project, Clirik continues to provide professional calcium oxide grinding equipment to provide an ideal selection and configuration plan for the production and construction of the project.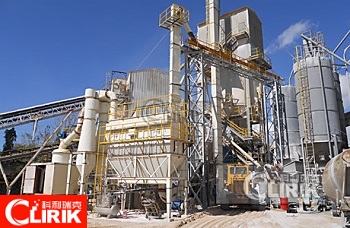 Clirik's Raymond mill has many models. These advanced environmentally friendly mills are ideal Raymond mill equipment. The materials that can be ground are marble, limestone, barite, kaolin, graphite, bauxite, and fluorite. , Tremolite, etc., these various non-metallic minerals with Mohs hardness below level 7 and humidity within 6% can be used to grind 80-400 mesh powder with Raymond mill, which Raymond mill equipment to choose , It needs to be reasonably selected based on the grinding needs of the project, so that it can double the effort with half the effort, increase production and reduce consumption.
Ultra fine grinding mill equipment
Clirik's ultra-fine mill equipment can be selected from HGM ultra-fine ring roller mills and CLUM ultra-fine vertical mills. Both of these mills are special equipment that can grind fine powder. Among them, HGM ultra-fine ring The roller mill has comprehensive mechanical pulverization properties such as roller compaction, milling, and impact, and can grind 325-2500 mesh powder. It is a new type of grinding equipment with good environmental protection and energy saving effects. HLMX ultra-fine vertical mill is a large-scale high-fine vertical mill equipment that meets the energy-saving and consumption-reducing production of ultra-fine powder. It breaks the bottleneck of ultra-fine powder processing capacity. It can grind 7-45μm powder and is equipped with a secondary classification system. It can produce 3μm powder, which can be used in metallurgy, chemical industry, power plant desulfurization, non-metallic mines, and coal powder preparation industries. It is a large-scale production increase equipment that replaces imported mills and realizes high-efficiency grinding production.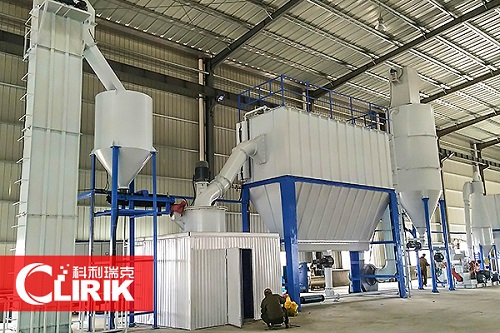 Another type of mill is the CLUM vertical mill. This is a grinding equipment that integrates crushing, grinding, grading, drying, and collection. It has high powder extraction rate, energy saving and consumption reduction, which solves the problem of ordinary grinding. The low production capacity, high energy consumption, and high maintenance cost of the powder machine are the advantages of high grinding efficiency, low power consumption, large feed size, easy adjustment of product fineness, and simple equipment process flow. The ground material contains high humidity. Materials, dry materials, hard-to-grind materials, easy-to-grind materials, etc.
How much does the equipment cost?
How much is a calcium oxide grinding equipment? The equipment quotation is different for different equipment models. More importantly, it is necessary to scientifically customize the exclusive selection configuration plan and product quotation based on the requirements of the project's required grinding fineness, capacity, and equipment installation environment. Clirik Vertical Mill Factory is a customer-centric machinery and equipment manufacturer that can meet customers' milling needs at any time, customize exclusive option configuration plans in time, and provide more scientific and reasonable equipment quotations for projects.
If you want to know the ultra fine grinding mill price or have any questions about ultra fine grinding mill, please do not hesitate to contact us.
Phone:
008613917147829/0086-21-20236178
E-mail: info@clirik.com
Address: No.19 Fuqing Rd, Pudong New Area, Shanghai201201,China.