Which manufacturer of calcium oxide grinding mill is better?
For calcium oxide powder grinding, which manufacturer is an experienced manufacturer of
calcium oxide grinding mill
? Clirik is an equipment manufacturer with rich experience and advanced grinding technology. It provides various types of grinding equipment and provides advanced grinding technology and equipment support for calcium oxide grinding. Clirik's pulverizer equipment includes Raymond mill, superfine mill, vertical mill, superfine vertical mill and other equipment, which can meet the powder of different fineness and capacity.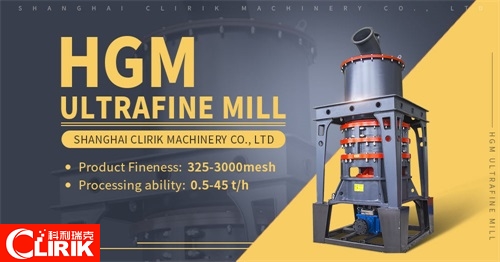 Introduction of

calcium oxide grinding mill

manufacturers
For non-metallic mineral projects such as calcium oxide, calcium hydroxide, marble, limestone, barite, kaolin, etc., it is very important to choose professional mill equipment. It can not only increase production capacity and reduce energy consumption, but also produce uniform and fine powder quality particles, which are favored and loved by many customers.
Clirik is such a high-tech manufacturer that provides professional mill equipment. Clirik has been working hard in the field of R&D and manufacturing of pulverizers, and is constantly making innovations. The environmentally friendly Raymond mill, vertical mills, micro grinding mill, ultra-fine vertical mills and other equipment have won the majority of new and old customers. Favor and support. It is deeply loved in many markets such as metallurgy and chemical industry, building materials, solid waste residue, and non-metallic mines.
Clirik can provide tailor-made design and selection program services in accordance with project requirements, and develop an exclusive calcium oxide selection production line program, which brings considerable market value to each customer. Clirik has an experienced program design, R&D and production team. After in-depth mastering of grinding fineness, capacity and other requirements, Clirik provides one-to-one product selection program services, bringing high efficiency and high value to customers and friends.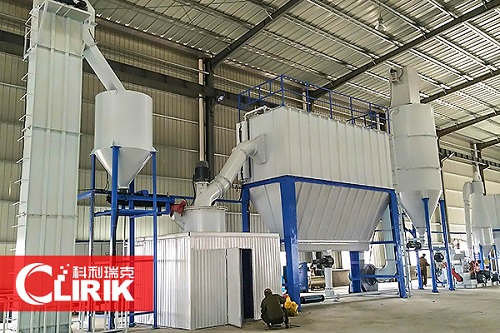 Brief introduction of

calcium oxide grinding mill
There are many types of equipment for grinding calcium oxide, such as Raymond mill, vertical mill, micro powder grinding mill, ultra fine vertical mill, etc. Among them, the new environmentally friendly Raymond mill equipment can grind the fineness between 80-400 meshes, with uniform fineness, which can enhance market competitiveness, and compared with traditional mills, it can increase production by 40% Above, the unit power consumption cost can be saved by more than 30%.
Ultrafine mill equipment is mainly used for grinding fineness deep processing projects. It has comprehensive mechanical crushing properties such as rolling, milling, and impact. It can grind 325-2500 mesh powder with uniform and fine fineness. To further enhance the market competitiveness, the production workshop is clean, the dust emission is small, the equipment is green and environmentally friendly, and the dust collection efficiency is as high as 99%. It is an ideal fine powder processing environmental protection mill equipment.
The vertical mill is a large-scale production-increasing mill equipment developed by Clirik. It integrates crushing, milling, grading, and powder collection. It breaks through the problems of low productivity, high energy consumption, and high maintenance costs. Its performance has reached advanced levels. The design is scientific and reasonable, and can be used for grinding and processing in electric power, metallurgy, cement, chemical, non-metallic mining and other industries.
Grinding calcium oxide powder, welcome to visit and inspect the manufacturers of calcium oxide grinding equipment at any time. Clirik is a market-oriented, customer-centric high-tech enterprise that provides more ideal Raymond mills and ultra-fine grinding powders in accordance with market needs Machines, vertical mills, ultra-fine vertical mills and other equipment create value-added services for the majority of non-metallic mineral grinding and processing customers.
If you want to know the
calcium oxide grinding mill
price or have any questions about calcium oxide grinding mill, please do not hesitate to contact us.
Phone: 008613917147829/0086-21-20236178
E-mail: info@clirik.com
Address: No.19 Fuqing Rd, Pudong New Area, Shanghai201201,China.