What micro powder grinding mill is needed for bentonite processing plants? How to sell?
For bentonite processing, what equipment is needed for the bentonite processing plant? Mill manufacturer Clirik can provide Raymond mill,
micro powder grinding mill
, ultra-fine vertical roller mill and other equipment to provide strong equipment protection for bentonite milling projects with different milling fineness and production capacity. So, is Clirik's bentonite micro powder grinding mill expensive? How to choose? Around these consultation hotlines, we will learn about bentonite and special bentonite grinding equipment together.
What is bentonite? What is the use?
Bentonite is a non-metallic mineral with montmorillonite as the main mineral component. Bentonite is also called bentonite, bentonite or bentonite. It is a hydrated clay mineral based on montmorillonite, hardness 1-2, bentonite has very strong swelling, cohesiveness, adsorption and other characteristics, so it is also widely used, can be used as a binder, suspending agent , Thixotropic agent, stabilizer, decolorizing agent, filler, feed, catalyst, etc., widely used in agriculture, light industry, pharmaceuticals and other fields.
Micro powder grinding mill

for processing bentonite
What equipment can be used to grind bentonite into powder? Mill manufacturer Clirik is a more experienced equipment manufacturer. The mill equipment for grinding bentonite powder is a new type of environmentally friendly mill equipment that is energy-saving and environmentally friendly. There are a variety of milling equipment to choose from, those that grind coarse powder, finely grinded powder, etc., can be purchased with suitable grinding equipment to further achieve efficient grinding and processing.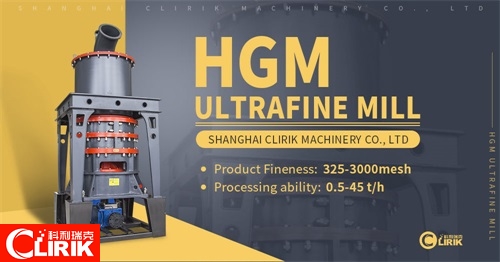 The
Raymond mill
equipment for grinding bentonite is a new generation of environmentally friendly grinding equipment developed by Clirik. This mill equipment has a strong adaptability to materials. The materials that can be milled include limestone, marble, barite, and white cloud. Stone, gypsum, talc, bauxite, marble, feldspar and other non-metallic minerals. The fineness of the milled powder is between 80-400 mesh, and it has high productivity and low energy consumption.
Micro powder grinding mill
The fine powder processing equipment produced by Clirik is a powder mill equipment that meets the requirements of energy-saving and emission reduction production. The HGM
micro powder grinding mill
has comprehensive mechanical crushing properties such as rolling, grinding, and impact, and the fineness of the powder can be ground. Between 325-2500 meshes, the crushing ratio is large, the energy utilization rate is high, the floor area is small, the set is strong, the use is wide, and the operation is simpler. It is a special grinding equipment for fine powder projects.
Ultra-fine vertical roller mill
Another recommended mill equipment is the CLUM
ultra-fine vertical roller mill
equipment. This is the mill equipment that realizes the large-scale production of ultra-fine powder. It breaks through the traditional mill mill's malpractice and can replace imported mills. The fineness of the finished product can be adjusted between 7-45μm, equipped with a secondary classification system, the fineness can be as high as 3μm.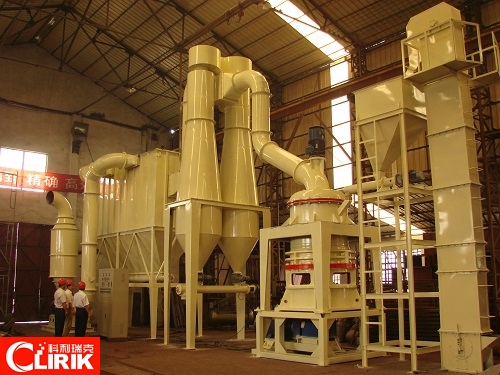 Does Clirik have a case of Bentonite

Micro powder grinding mill

?
The answer is yes. In the field of bentonite
micro powder grinding mill
, Clirik's market reputation, mill reputation, and after-sales reputation are very good. It is deeply supported and praised by new and old customers. Customer friends can contact us to keep up with customer cases of bentonite grinding production lines. Details, as well as the selection and configuration of the equipped special bentonite grinding powder production line. There are bentonite processing projects, which can provide information such as grinding fineness, production capacity, installation area, etc., and can obtain quotations for model selection production lines and equipment at any time.
What equipment is needed for bentonite processing plants? Mill manufacturer Clirik provides a wide range of types and types of mill equipment to meet the needs of projects that process 80-2500 mesh fineness. Welcome to the factory to learn more details about Raymond mill, micro powder grinding mill, ultra-fine vertical roller mill and other equipment.
If you want to know the Micro powder grinding mill price or have any questions about Micro powder grinding mill, please do not hesitate to contact us.
Phone:
008613917147829/0086-21-20236178
E-mail: info@clirik.com
Address: No.19 Fuqing Rd, Pudong New Area, Shanghai201201,China.