What manufacturers sell calcium oxide grinding mills? how much is it?
Where is the sale of environmentally friendly
calcium oxide mill equipment
? How much does a dedicated calcium oxide mill production line cost? As a manufacturer, Clirik has strong R & D and production strength. For the production needs of calcium oxide powder projects, the recommended types of mills are
Raymond mill, vertical mill, ultra-fine mill, and ultra-fine mill
Other equipment.
In the field of calcium oxide milling, Clirik has a wealth of milling cases for customers to understand and reference. Grinding calcium oxide powder, Clirik has always been rich in powder processing and manufacturing experience. Among them, the application value of environmentally friendly calcium oxide superfine mill is high, and the cases are wonderful and rich.
So, where can I visit the calcium oxide milling powder case? Clirik mills are spread all over the land of China. Many areas have calcium oxide milling case sites. Customers and friends who need to visit can contact us first. After understanding your needs, they will take you to visit the customer site nearby to learn about oxidation On-site operation of
calcium grinding mill
.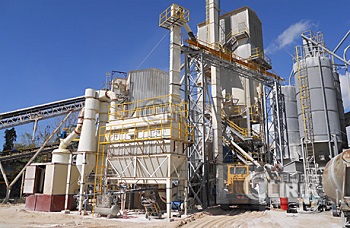 Clirik new environmental protection mill-

HGM calcium oxide ultrafine grinding mill
[Production capacity]: 1-25t / h
[Finished product size]: 22-180μm
How much is

calcium oxide ultrafine grinding mill

?
So, how much does a professional
calcium oxide ultrafine grinding mill
need? Many milling projects are different, and the matching mill production line is different. For Clirik, it is necessary to understand the production fineness and production capacity of each project before sales, so as to scientifically customize the selection and configuration scheme for different Customers match the reasonable price of the mill.
Customers and friends who are grinding calcium oxide powder are welcome to come to know about the special calcium oxide mill equipment made by Clirik at any time. Contact information:
008613917147829
.