What manufacturer sells 800 mesh barite micro grinding mill?
What barite equipment sold by manufacturers can be used for fine powder? The mill manufacturer Clirik has rich experience and superb craftsmanship, specializing in the production of
micro grinding mill
to assist in the fine powder grinding project. For grinding 800 mesh barite ore powder, Clirik scientifically customized the exclusive fine powder deep processing mill equipment to help the barite ore powder project create value.
micro grinding mill

for grinding fine powder
Today, when the fine powder market is booming, micro grinding mill has become a professional fine grinding and deep processing equipment that helps generate income. For the projects of grinding dolomite, marble, limestone, barite, kaolin and other ore powders, Clirik's ultra-fine pulverizer equipment is an ideal ore powder grinder. The equipment has comprehensive mechanical crushing properties such as roller compaction, milling, and impact. It can grind 325-2500 mesh powder, with uniform fineness, excellent particle shape, high whiteness and purity, large capacity, low energy consumption, environmental protection and energy saving. The whole machine has a large crushing ratio, high energy utilization rate, and a full pulse dust collection system, which can achieve 99% dust collection efficiency.
To grind 800 mesh barite powder, Clirik's micro grinding mill barite equipment is very popular. It is an exclusive equipment with low wear, easy maintenance and better shock absorption performance. Let's take a look at the technical parameters and characteristics of the equipment.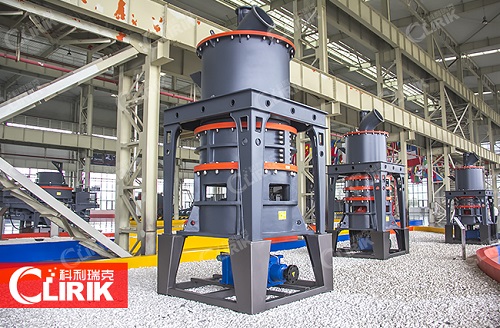 Clirik ultrafine powder environmental protection mill:

HGM micro grinding mill
[Weight of the whole machine]: 17.5-70t
[Production capacity]: 1-22t/h
[Finished product size]: 5-45μm
[Grinding field]: For various non-metallic mineral materials with Mohs hardness below 7 and humidity within 6%, this mill is widely used for talc, calcite, calcium carbonate, dolomite, potash feldspar, and bentonite The grinding and processing of kaolin, graphite, carbon and other materials are widely used in the fields of electric power, metallurgy, cement, chemical industry, non-metallic mineral powder, food and medicine.
[Performance characteristics]: It has comprehensive mechanical crushing properties such as roller compaction, grinding, impact, etc., focusing on the field of deep processing of non-metallic minerals, with small footprint, strong complete set, wide use, simple operation, convenient maintenance, stable performance and high efficiency Notable features such as energy saving. HGM100 and HGM125 ultra-fine ring roller mills are currently large-scale, energy-saving and new-type ultra-fine ring roller mills in China.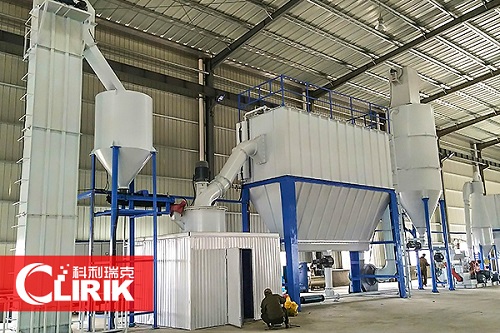 How much does the

barite micro grinding mill

cost?
Is such a barite micro grinding mill expensive? Clirik, a mill manufacturer, provides tailor-made design and selection solutions around the grinding needs of each grinding project. Therefore, the project's grinding fineness, capacity, equipment installation area and other information will have an important impact on the entire grinding production line solution. Therefore, before the sale, the Clirik solution team will combine project requirements, scientifically customized solutions and equipment quotations to help the barite ore project create greater value.
To grind 800 mesh barite ore powder, please feel free to come to Clirik, the manufacturer of barite equipment, to learn more about the details of the mill equipment. For fine powder, choose the ultrafine mill to help increase production and income.
If you want to know the barite micro grinding mill price or have any questions about barite micro grinding mill, please do not hesitate to contact us.
Phone:
008613917147829/0086-21-20236178
E-mail: info@clirik.com
Address: No.19 Fuqing Rd, Pudong New Area, Shanghai201201,China.