Equipment recommendation: What kind of grinding mill do I need to grind calcium carbonate?
What kind of mill do I need to grind calcium carbonate? The equipment provided by the mill manufacturer Clirik includes Raymond mill,
micro grinding mill
, ultra fine vertical mill, vertical mill and other equipment. This article mainly talks about the micro grinding mill for pulverizing fine powder, and discusses it from multiple aspects such as advantages, process flow, and plan making.
Introduction of

micro grinding mill

for grinding calcium carbonate
For grinding non-metallic mineral powder, such as calcium carbonate, marble, limestone, dolomite, talc, etc., which manufacturer has a professional ore mill equipment recommendation? Clirik supplies Raymond mills, vertical mills, ultra-fine pulverizers, ultra-fine vertical mills and other equipment to meet the grinding needs of non-metallic mine projects to grind 80-2500 mesh powder for the industry, with uniform fineness and particle shape Excellent, good powder quality, which provides added capacity and value for more and more grinding projects.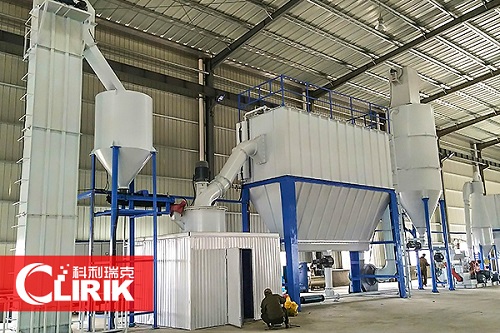 Let's take a look at the
micro grinding mill
for grinding fine powder. With the in-depth development of the fine powder market, the special ultra-fine mill equipment for fine powder has won favor and support from customers. Clirik continues to provide professional micro grinding mill to produce 325-2500 mesh powder for the calcium carbonate grinding project. The equipment has many advantages and features, high grinding efficiency, energy saving and emission reduction, and reduced energy consumption. It is an ideal calcium carbonate. Processing items.
Advantage 1: Large crushing ratio
The equipment has comprehensive mechanical crushing properties such as roller compaction, milling, and impact, with large crushing ratio and high energy utilization. It has the advantages of high-speed impact crusher to produce powder and low consumption, and it has product fineness close to jet mill .
Advantage 2: Fine classification accuracy
Adopting the patented process forced turbine classification system, it can produce 325-2500 mesh powder with uniform and fine particle size. The products of different finenesses produced can meet the market demand and can enhance the market competitiveness of the enterprise.
Advantage 3: Dust collection efficiency is as high as 99%
The full pulse dust collection system is adopted to achieve high-efficiency dust collection, with an efficiency of up to 99%, which effectively guarantees the dust-free operation of the entire workshop, which is more energy-saving and environmentally friendly.
The grinding wheel and grinding ring are made of special wear-resistant steel, and the service life of the equipment is longer. Moreover, the base of the main engine adopts an integral casting structure, which has good shock absorption performance and lower wear.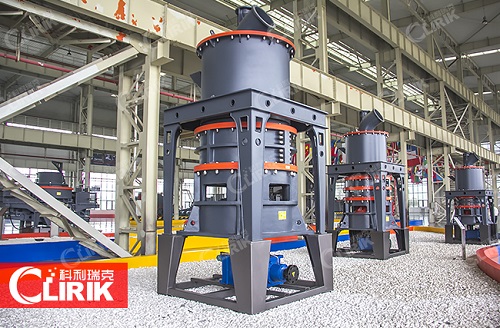 Quotation of

micro grinding mill

for grinding calcium carbonate
Is this kind of calcium carbonate micro grinding mill expensive? The equipment manufacturer Clirik provides tailor-made design and selection solutions. Combining the required fineness, capacity, equipment installation area and other information required by the project, reasonably customize the grinding production line solution that meets the needs of the project. The customized equipment quotation also starts from the customer's point of view, saving customers comprehensive investment costs and creating considerable profits and markets. value.
What kind of mill do I need to grind calcium carbonate? The
micro grinding mill
manufacturer Clirik develops and produces the ultra-fine pulverizer for new and old customers and friends. It has high powder extraction rate, energy saving and consumption reduction, large production capacity, low energy consumption, low wear and long service life. It is an ideal calcium carbonate. Grinding processing mill equipment.
If you want to know the micro grinding mill price or have any questions about
micro grinding mill
, please do not hesitate to contact us.
Phone: 008613917147829/0086-21-20236178
E-mail: info@clirik.com
Address: No.19 Fuqing Rd, Pudong New Area, Shanghai201201,China.