What is the market price of dry shale ultra fine grinding mills?
With the in-depth development of the fine powder market,
ultra fine grinding mills
have gradually become the professional grinding equipment in the industry. As a R&D and manufacturer of dry grinding equipment, Clirik pays great attention to the fine powder market and provides exclusive shale ultra fine grinding mill for shale powder processing projects. Welcome to the factory for assessment and understanding of equipment details at any time.
What is shale for? What are the uses?
Shale is a rock formed by dehydration and cementation of clay. The hardness of shale is generally 1.5 to 3 with a Platts hardness coefficient. The structure is relatively dense. What are the uses of shale?
Shale powder is widely used in industry. Different types of shale can be used to extract various fuel oils, as well as various synthetic fuel gases and chemical raw materials. Shale by-products can be used to make building bricks, cement, lightweight concrete, etc. For example, oil shale can be used as a raw material for cement production after dry distillation. Expanded shale is crushed, ground and screened and sintered into shale ceramsite, which can be used to produce light-weight concrete, small hollow blocks and light-weight partition board and other building materials.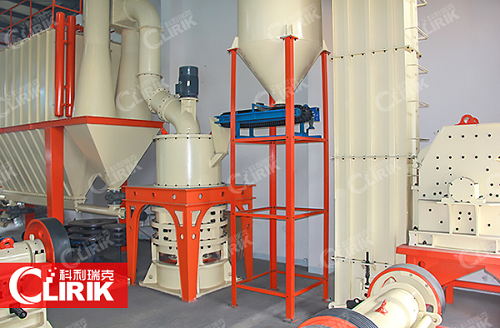 Introduction of high-efficiency and environmentally friendly

shale ultra fine grinding mill
In the production of grinding equipment, Clirik is a professional ore grinding machine research and development company, with rich experience, superb technology, and provides tailor-made selection solutions, creating value for customers and friends with professional service standards.
Introduction to the performance of
shale ultra fine grinding mill
For fine powder, you are welcome to choose
ultra fine grinding mill
equipment to increase production. Grinding shale powder, Clirik's fine powder deep processing mill has comprehensive mechanical crushing performance such as roller compaction, grinding, impact, etc., can help grind 325-2500 mesh powder, the equipment has high powder extraction rate, energy saving and environmental protection, and the crushing ratio of the whole machine Large, high energy utilization rate, it is an ideal shale ultrafine mill equipment.
What is the market price of this device?
As a manufacturer, Clirik not only provides high-quality milling equipment to meet fine powder production, but is also committed to providing exclusive selection and configuration schemes for new and old customers and friends. Only by customizing the scheme can we obtain more detailed and specific equipment quotations. Therefore, if there are customers and friends of shale ore powder projects, please feel free to provide processing information (fineness, capacity, equipment installation area, etc.), we will provide you with selection schemes and scientific product quotations at any time.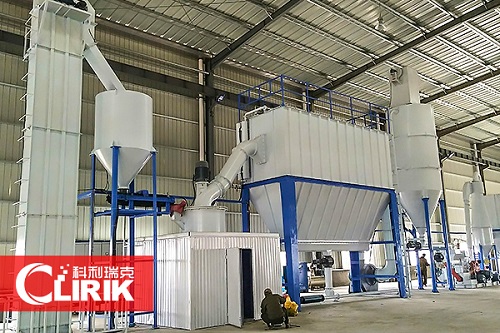 We are as always grateful for your choice and trust for every customer and friend who became familiar with Clirik. After the cooperation, many customers and friends are very satisfied with Clirik's product quality and after-sales service. Customers said that Clirik's mills not only have good quality, but also have better reputation and service. There are pre-sales, in-sales and after-sales services, no matter which link it is, we have brought us value-added products and services. We trust such manufacturers and look forward to continuing to maintain cooperative relations and create a win-win situation.
For grinding shale powder, please come to the mill manufacturer Clirik at any time to learn about the dry grinding equipment of the new shale ultra-fine pulverizer. Clirik's ultra-fine pulverizer has a high powder output rate, environmental protection and energy saving, reducing costs and increasing production. Welcome to visit the factory at any time and learn more details.
If you want to know the shale ultra-fine grinding mill price or have any questions about shale ultra-fine grinding mill, please do not hesitate to contact us.
Phone: 008613917147829/0086-21-20236178
E-mail: info@clirik.com
Address: No.19 Fuqing Rd, Pudong New Area, Shanghai201201,China.