What factory's wollastonite mill vertical mill is used to increase production efficiency?
With the rapid development of the mineral powder market, a new generation of environmentally friendly mill equipment is gradually used in the field of processing non-metallic ores, becoming a special mill for boosting production.
Vertical mill
manufacturer Clirik provided a large-scale grinding equipment with high efficiency and energy-saving for the wollastonite milling machine that many customers have consulted recently, helping the wollastonite processing project create higher value.
What is the use of wollastonite powder?
As a kind of industrial filler with unique functions, wollastonite powder has needle-like, fibrous crystal form, high whiteness, no crystal water, high melting point, small expansion coefficient, corrosion resistance, weathering resistance, good mechanical and electrical properties And other characteristics, so it is widely used in ceramics, chemical industry, hardware, construction, machinery, electronics, paper, automobile, paint, plastics and other industrial sectors.

Selection of

micro powder grinding mill

models for grinding wollastonite
In response to the market demand for wollastonite powder, Clirik's special wollastonite mill models are rich in models, and the mill equipment is also a new generation of environmentally friendly milling equipment. It is different from traditional mills, which can increase production capacity and reduce unit energy It is an ideal special equipment for reducing noise and increasing production.

The main introduction today is the vertical mill equipment used to grind wollastonite powder. Many customers are vague about the concept of new vertical mill equipment. In fact, with the rapid development of our industrial speed, many companies hope to use special mill equipment that increases production and efficiency to improve milling efficiency and quality of finished products. Clirik thinks what customers think and is anxious for customers. In order to meet the production needs of the industry, the vertical mill equipment provided is a new generation of environmentally friendly mill equipment. The following describes its technical parameters, I believe that through these data, you will have a new understanding of Limo.

Clirik ore powder mill-

HGM micro powder grinding mill
[Finished product size]: 22-180μm

[Production capacity]: 5-700t / h

[Grinding field]: For various non-metallic mineral materials with Mohs hardness below 7 and humidity within 6%, this mill is widely used in power, metallurgy, cement, chemical industry, rubber, paint, ink, food , Medicine and other production fields.

[Performance characteristics]: It integrates drying, grinding, grading, and conveying. It has high grinding efficiency, low power consumption, large feed particle size, easy to adjust product fineness, simple equipment process, small footprint, low noise , Small dust, easy to use and maintain, low operating cost, low consumption of wear-resistant materials, etc.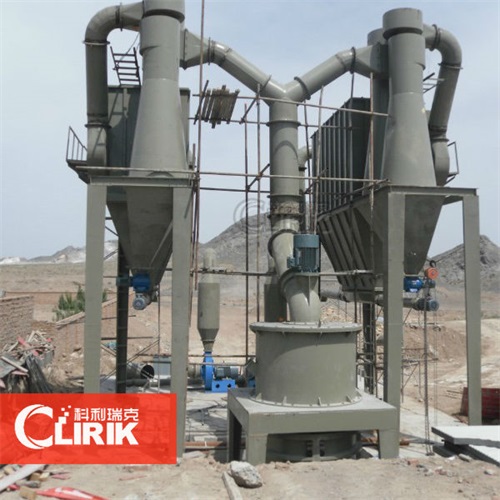 What

wollastonite mill

can be used to grind wollastonite powder?
Vertical mill manufacturer Clirik has rich experience, and provides one-to-one product service. With rich experience in mechanical processing and manufacturing, it brings greater profit and value to each milling production line.
If you want to know the Raymond mill price or have any questions about Raymond mill, please do not hesitate to contact us.

Phone: 008613917147829/0086-21-20236178
E-mail: info@clirik.com
Address: No.19 Fuqing Rd, Pudong New Area, Shanghai201201,China.