Today Xiaobian introduces a new type of ultra-fine grinding mill equipment
In the development trend and application demand situation of the domestic and foreign mill industry, a new type of
ultra-fine grinding mill
with a combination of coarse grinding and fine grinding (abbreviated as ultra-fine three-ring mill) is developed for professional users of ultra-fine powder. Its advantages are: it replaces the Raymond mill, the fineness of the Raymond mill reaches 300 mesh, and the fineness of this new ultra-fine mill can be adjusted arbitrarily between 325-3000 mesh, with low noise and use. Long life, stable performance, easy installation and maintenance.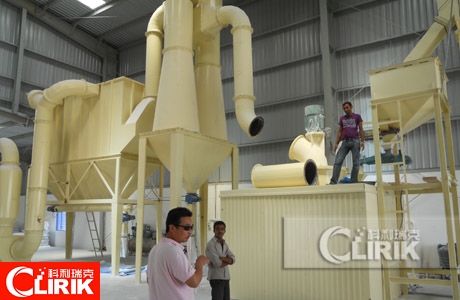 One morning, Clirik's new
ultra-fine grinding mill
production workshop was testing machines for Guangzhou customers. The salesmen were taking pictures and recording videos. At this time, Manager Yang just passed by and walked to our workshop and saw that we were testing for Guangzhou customers. Limestone raw materials, customers require a fineness of about 1200 mesh, with an output of 1 ton per hour. After screening tests, 99% of the fine powder passed 1200 mesh. Manager Yang greatly praised the new ultra-fine mill.
The next morning, Manager Yang came to our office early and introduced us to his old customer in Changshu, Jiangsu. The customer now uses a Raymond mill, the raw material is limestone, and the fineness only reaches 300 meshes. , Need to purchase a mill with a fineness of 1250 mesh and an output of 1.2 tons per hour. After the test machine test for Guangzhou customers yesterday, Manager Yang was very confident and recommended this new super The equipment of the fine milling machine introduced the performance and working principle of the machine in detail. The customer was very interested in this new
ultra-fine grinding mill
and decided to bring the raw materials to the Clirik ultra-fine milling machine manufacturer for trial testing.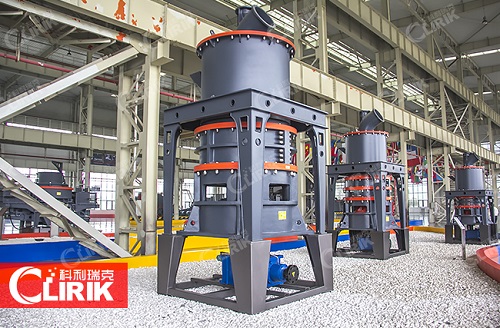 Nothing is unachievable. Clirik is based on the business philosophy of down-to-earth and step-by-step, to solve various problems for customers as they think. Welcome new and old customers to consult and investigate, Clirik new ultrafine mill manufacturers welcome you.
If you want to know the
ultra-fine grinding mill price
or have any questions about ultra-fine grinding mill, please do not hesitate to contact us.
Phone:
008613917147829/0086-21-20236178
E-mail: info@clirik.com
Address: No.19 Fuqing Rd, Pudong New Area, Shanghai201201,China.