New on calcium hydroxide production equipment
Clirik's new mechanical coating calcium hydroxide production equipment is new!
HGM calcium oxide special ultra-fine vertical mill
is on the line, and many customers have placed orders to order. Milling of calcium hydroxide can be carried out. There are more and more applications for ultrafine powders, and the traditional ultrafine powder processing equipment has low production capacity, which has been unable to meet the requirements of large-scale production in the ultrafine powder field. Clirik HGM Calcium Oxide Special Ultra-fine Vertical Mill is a technology developed by Shanghai Clirik for Germany, Japan and Taiwan. Based on the vertical mill, it is suitable for the development of China's non-metallic mineral industry. The large-scale high-fine vertical milling equipment breaks through the bottleneck of ultra-fine powder processing capacity, and the production fineness is 325 mesh-2500 mesh, which can replace imported equipment and become the ideal equipment for large-scale production of ultra-fine powder.
HGM calcium oxide special ultra-fine vertical mill wear parts mainly include grinding rolls, grinding discs, classifiers, grinding linings, chutes, pipes, etc., depending on the function of the parts and the working conditions, different Wear-resistant materials and processes to make wear-resistant accessories. Both the grinding sleeve and the grinding disc are made of low alloy steel surface composite high CrMoV wear-resistant alloy, which can improve wear resistance, impact resistance and comprehensive anti-wear ability, and achieve the purpose of recycling, improving efficiency and reducing cost.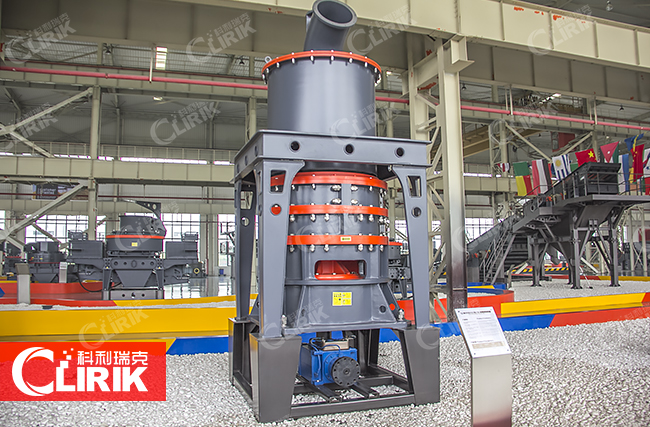 HGM calcium oxide special ultra-fine vertical mill

Complete equipment
HGM calcium oxide special ultra-fine vertical mill is mainly composed of main machine, feeder, classifier, blower, pipeline device, storage hopper, electric control system, collection system and so on.

Secondary grading system
The secondary grading system consists of super-segmentation machines, fans, dust collectors, silos, screw conveyors, pipes and other equipment. The ultra-segmentation machine is its core device.
The ultra-fine vertical mill is equipped with a secondary air separation grading system with high powder selection efficiency, which can effectively separate coarse powder and fine powder. The fineness of sorting can be up to 3μm, and qualified products of various specifications can be obtained.