Is there a well-known phosphogypsum powder production line manufacturer in Shanghai?
In Shanghai, which manufacturer is a professional manufacturer of ore mill equipment? Clirik is a reputable mill manufacturer, grinding phosphogypsum powder, the selection of the mill equipment is more important. As a phosphogypsum powder production line manufacturer, Clirik has been dedicated to research and development and manufacture of high-end mills.
micro grinding mill
has helped the phosphogypsum grinding project increase production and income.
Manufacturers of

micro grinding mills
Clirik is an experienced professional micro grinding mill manufacturer with rich experience, superb technology, and various types of mill equipment. It provides Raymond mills, vertical mills, ultra-fine mills, ultra-fine vertical mills and other equipment to help ore powder The grinding and processing market creates value. Clirik has a wealth of experience in mechanical processing and manufacturing, and can customize exclusive selection and configuration solutions based on information such as fineness, production capacity, and equipment installation area to escort each milling production line to generate revenue.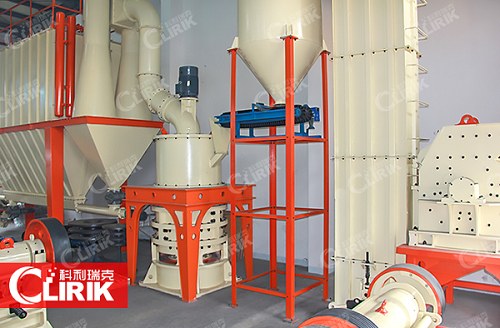 Clirik Raymond mill equipment can grind 80-400 mesh powder; vertical mills can achieve large-scale production increase, help improve efficiency and productivity, ultra-fine mill equipment is a deep processing mill equipment for grinding fine powder, focusing on customer needs, The Clirik solution team will be at your service at any time and provide customized selection solutions to help the phosphogypsum grinding project create value.
Vertical mill to achieve large-scale production increase
What equipment can be used to grind phosphogypsum ore? The vertical mill is an exclusive phosphogypsum mill equipment, which integrates crushing, grinding, grading, drying, and powder collection. The equipment has a scientific process, high powder extraction efficiency, greater production capacity, low energy consumption, and noise. Small, special equipment for grinding phosphogypsum powder. The mill can achieve large-scale production increase, help enterprises reduce costs and increase production, and create better results.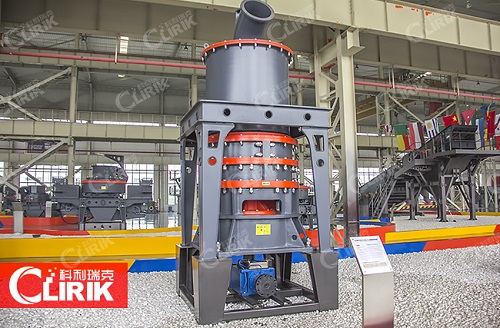 Clirik milling equipment: HGM

micro grinding mill
[Output]: 5-700t/h
[Finished product size]: 22-180μm
[Scope of application]: Widely used in the production and life fields of electric power, metallurgy, cement, chemicals, building materials, coatings, papermaking, rubber, medicine, and food.
[Applicable materials]: For various non-metallic mineral materials with Mohs hardness below 7 and humidity within 6%, it has high-yield and efficient grinding ability, such as cement raw meal, clinker, power plant desulfurized limestone powder, slag powder, Manganese ore, gypsum, coal, barite, calcite, bauxite, etc. have good grinding effects.
[Performance advantages]: high grinding efficiency, low power consumption, large feed size, easy adjustment of product fineness, simple equipment process, small footprint, low noise, low dust, low operating cost, and low wear-resistant material consumption Wait.
Clirik is a grinding equipment manufacturer with a good reputation in the market, a good reputation, and various types of mill equipment. For phosphogypsum ore powder processing projects, we recommend customers and friends to use vertical mills to help increase production. Welcome to visit the phosphogypsum powder production line manufacturers to learn about the equipment details.
If you want to know the micro grinding mill price or have any questions about micro grinding mill, please do not hesitate to contact us.
Phone: 008613917147829/0086-21-20236178
E-mail: info@clirik.com
Address: No.19 Fuqing Rd, Pudong New Area, Shanghai201201,China.