Introduction to the production process of phosphogypsum grinding mill
For the solid waste and slag field, Clirik manufacturers provide professional mills to help turn waste into treasure and realize recycling. Phosphogypsum, steel slag, water slag, slag, etc. are all common solid waste slags. The vertical mill equipment has become a newly upgraded environmentally friendly pulverizer, which is a special equipment that helps solid waste slag turn waste into treasure. Clirik
phosphogypsum grinding mill
has a scientific process, high cost performance and large capacity. Welcome to the factory for details.
Understand the vertical mill equipment of

phosphogypsum grinding mill
The mill manufacturer Clirik has accumulated rich experience in mechanical processing and manufacturing, combined with the needs of the mineral powder market, providing Raymond mills, vertical mills, ultra-fine mills, ultra-fine vertical mills and other equipment for solid waste, non-metallic mines, Coal mines, thermal power plants, cement plants, metallurgical building materials and many other markets create value.
What kind of mill equipment is a vertical mill? The pulverizer integrates crushing, grinding, grading and powder collection, and solves the problems of low productivity, high energy consumption, and high maintenance cost of ordinary pulverizers. It has advanced performance indicators, low operating costs, and low consumption of wear-resistant materials. Small footprint, low noise, low dust, easy to use and maintain, compared with traditional mills, it is an ideal production-increasing mill.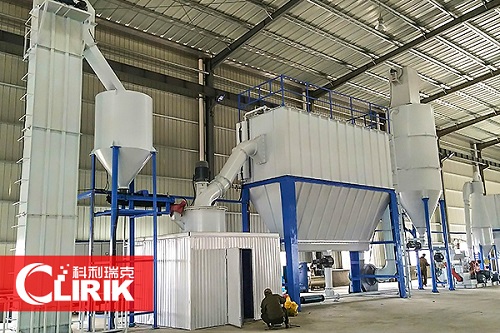 Clirik milling equipment-CLUM

vertical mill
*Production capacity*: 5-700t/h
*Finished product size*: 22-180μm
*Application areas*: Widely used in the production and life fields of electric power, metallurgy, cement, chemicals, building materials, coatings, papermaking, rubber, medicine, food, etc.
*Practical materials*: It has high-yield and efficient grinding capacity for various non-metallic mineral materials with Mohs hardness below 7 and humidity within 6%, such as cement raw material, clinker, power plant desulfurized limestone powder, slag powder, Manganese ore, gypsum, coal, barite, calcite, bauxite, etc. have good grinding effects.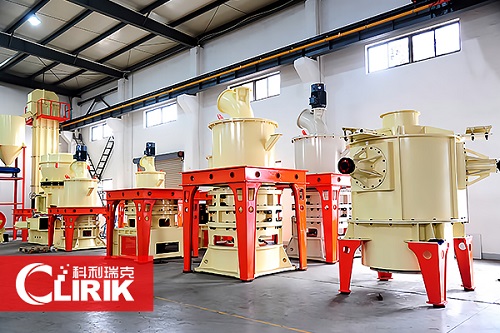 Vertical mill

process introduction
Vertical mill is a special grinding equipment in the field of solid waste slag. The technological process is scientific, including the steps of crushing, grinding, grading, and powder collection. It is a special equipment that helps solid waste to realize the value of recycling.
Crushing-crush the raw ore with a crusher to meet the feed size;
Grinding-under the pressure of the roller, the material is crushed by squeezing, grinding and shearing. At the same time, hot air is sprayed upwards evenly at high speed from the wind ring surrounding the grinding disc, and the ground material is blown up by the high-speed air flow at the wind ring. The material is dried.
Classification-The fine powder is brought into the classification machine by hot air for classification.
Powder collection-qualified fine powder is discharged out of the mill along with the airflow, and collected by the dust collection equipment is the product.
For grinding phosphogypsum powder, what manufacturer provides professional phosphogypsum mill equipment? Clirik's new vertical mill equipment is a milling equipment used in the field of phosphogypsum, slag, water slag and other solid waste residues. Welcome to call the consultation hotline for equipment selection schemes.
If you want to know the
vertical mill
price or have any questions about vertical mill, please do not hesitate to contact us.
Phone: 008613917147829/0086-21-20236178
E-mail: info@clirik.com
Address: No.19 Fuqing Rd, Pudong New Area, Shanghai201201,China.