How to make a micro grinding mill?
Micro grinding mill
is a product produced by Shanghai Clirik. It is the mainstream equipment for ultrafine crushing of non-metallic ores. It has comprehensive mechanical crushing properties such as rolling, grinding, and impact. It can be used to process 325-2500 mesh powder. The entire system The system is strong and can include crushing, conveying, powdering to the collection, storage and packaging of finished products. The powder produced has good particle size, five major particles pollution, and stable product quality. It is a device for processing ultra-fine powder of dolomite.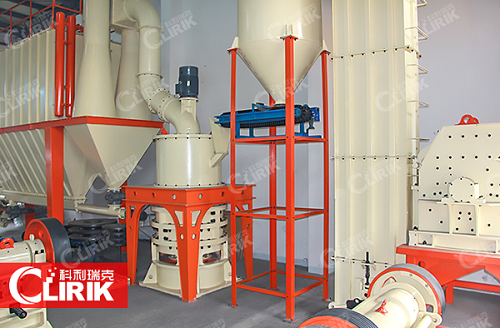 Micro grinding mill
equipment is a kind of equipment for crushing and grinding ore materials. There are many types of equipment, and it has become the choice of many customers for processing ores. However, pollution is a very serious problem. The Micro grinding mill equipment produced by Shanghai Clirik Machinery Co., Ltd. will contaminate At the lowest point, it shows the new development of mill equipment from different levels, and solves the pollution problem from the perspective of modern development.
Clirik Micro grinding mill is compact and simple in structure, with fine crushing, drying, grinding, powder selection, and conveying as one, without the need for additional drying, powder selection, and lifting equipment. It has complete functions, small footprint, and construction cost. It is cheap; moreover, it uses the principle of material layer grinding to grind materials. With the increase of raw material moisture, the power saving effect is obvious, which can be said to be the equipment for customers in grinding production.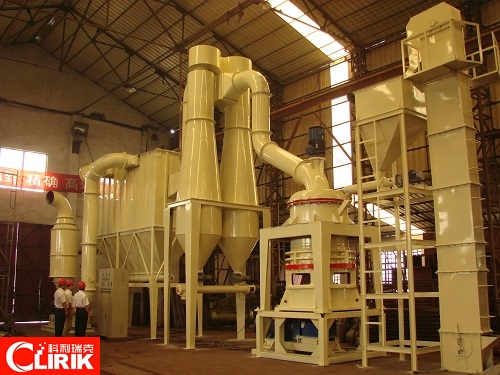 The
Micro grinding mill
drives the turntable to rotate during work. Under the action of centrifugal force, the material will enter between the grinding roller and the grinding disc. Under the pressure of the grinding roller, the material will be squeezed and the powder will be blown by the blower The airflow is blown to the classifier above the main machine for screening. The coarse-grained materials will enter the mill and be re-grinded. The materials with fineness will meet the specifications and will flow into the pulse dust collector. The purified air flow flows into the blower through the pipeline on the pulse collector and is discharged into the atmosphere.
If you want to know the micro grinding mill price or have any questions about micro grinding mill, please do not hesitate to contact us.
Phone: 008613917147829/0086-21-20236178
E-mail: info@clirik.com
Address: No.19 Fuqing Rd, Pudong New Area, Shanghai201201,China.