Grinding Mill manufacturers introduce the main uses of diatomite and milling equipment
Diatomaceous earth is a common non-mineral for everyone. Diatomite has many main uses and high market value. With the help of grinding equipment, it can help diatomite grinding projects achieve high-efficiency production. Clirik Raymond mill, vertical mill, ultra-fine mill, ultra-fine vertical mill and other equipment are energy-saving and noise-reducing, with high powder output rate and large output, which can meet the production needs of different mineral powder projects. This article mainly introduces the use of diatomite and the introduction of special mill equipment.
Grinding mill equipment

for grinding diatomite powder
What kind of mill equipment is good for milling? Miller manufacturer Clirik can provide diatomite ore processing requirements. Millers can provide Raymond mill, vertical mill,
ultra-fine mill
, ultra-fine vertical mill and other equipment. Our customers and friends can produce for the project The demand matches the ideal mill.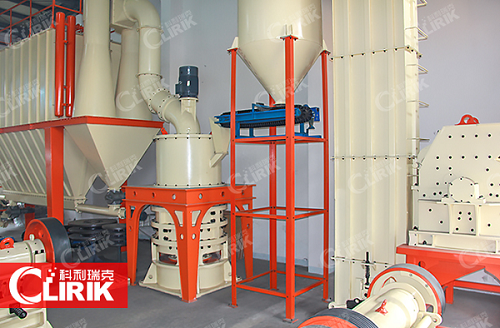 As a new generation of Raymond mill equipment, Clirik's YGM vertical mill is a special
Raymond mill
equipment. The powder can be ground between 80-400 mesh, and the powder quality is good, and the particle shape is even and full. It is the favored equipment in the field of diatomite grinding.
HGM ultra-fine grinding mill
HGM ultra-fine grinding mill
is a special equipment in the field of fine powder deep processing. The milled powder can be between 325-2500 mesh. The equipment has comprehensive mechanical crushing performance such as rolling, grinding, and impact. The entire equipment is stable and broken. The ratio is large, the energy utilization rate is high, and the whiteness and purity of the powder are high, which is the ideal deep processing equipment for mineral powder.
CLUM ultrafine vertical mill
Clirik CLUM ultra-fine vertical mills
can be used to assist production and processing of fine powder deep processing equipment for large-scale production in the field of grinding. This equipment breaks through the processing bottleneck of traditional mills and is equipped with a secondary classification system with a fineness of up to 3 microns. It is a large-scale high-fine vertical mill equipment required by the mineral powder mining industry.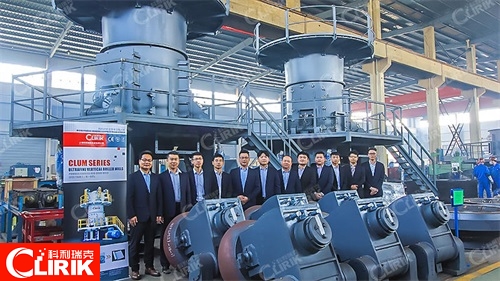 The above describes the main uses of diatomite and special mill equipment. According to the needs of different grinding projects, Clirik can provide professional grinding processing equipment to meet the production. Vertical mills, superfine mills, Raymond mills and other equipment are all newly upgraded environmentally friendly noise reduction equipment, which is an ideal equipment to help create value for diatomite grinding projects. Welcome to call the hotline for details on model selection and equipment quotation.
If you want to know the
ultra-fine mill
price or have any questions about ultra-fine mill, please do not hesitate to contact us.
Phone:
008613917147829/0086-21-20236178
E-mail: info@clirik.com

Address: No.19 Fuqing Rd, Pudong New Area, Shanghai201201,China.