800 mesh talc powder processing is inseparable from industrial talc grinding mill
Talc is a very soft mineral with high abrasiveness. Industrial talc milling machine for processing talc fine powder can be used in many economic fields. For 800 mesh talc powder processing, Clirik's environmentally friendly and energy-saving
talc grinding mill
is recommended. Clirik talc mill is an important support for realizing talc from raw ore to fine powder, which can realize the market value of talc.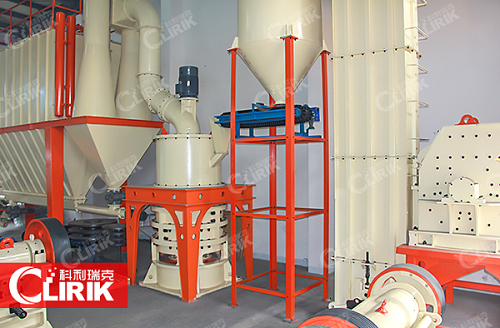 Industrial talc milling machine is supported by 800 mesh talc powder processing equipment. ClirikHGM ultra-fine ring roller mill is ideal for its unique advantages. HGM
ultra-fine grinding mill
is a special equipment for processing ultra-fine powder, economical, wear-resistant and durable, high cost performance. The finished product of 800 mesh talc powder is fine and even, with accurate classification, which can be adjusted arbitrarily from 325 mesh to 2500 mesh. At the same time, HGM ultra-fine grinding mill adopts full pulse dust removal, good dust collection effect, clean and clean workshop, low noise, stable operation, and is a very good industrial talc mill.
With 800 mesh talc powder processing, Clirik
ultra fine grinding mill
can be recognized. Clirik provides professional services, from pre-sales to mid-sales to after-sales, every link responds to the needs in a timely manner, intimate service, Clirik mill development and production base is located in Shanghai, welcome to come to the site to visit and provide free trial grinding One-to-one service by professional technical engineers.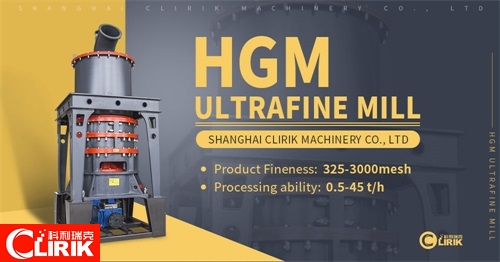 If you want to know the talc grinding mill price or have any questions about talc grinding mill, please do not hesitate to contact us.

Phone: 008613917147829/0086-21-20236178

E-mail: info@clirik.com

Address: No.19 Fuqing Rd, Pudong New Area, Shanghai201201,China.