Which Type of Mill Grinding Carbon Black Powder is Better?
There are many difference types
carbon black grinding mills
in the market, but which of them is more suitable? As we all know that the carbon black powder has a very widely use in many industries. However, the mainly use of carbon black powder is in the tire manufacturing industry. The addition of carbon black can make the tire has a more stronger ability of wear-resisting. In order to make the carbon black and rubber mix up well, choose a good quality carbon black grinding mill is very important. According to your different demand about the carbon black powder fineness, you can choose these carbon black powder making machine.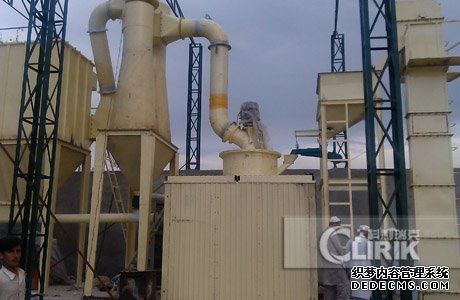 2000-2500 mesh,
in this fineness, the carbon black powder will be usually used in the printing and dyeing industry, because the 2000-2500 mesh carbon black powder is fine enough to make the things have more beautiful color.
300-400 mesh
, the carbon black powder usually be used in tire making industry in this fineness, in this fineness, the carbon black powder will be added into the tire as a filler, besides, the carbon black also can be used in other industries in the form of filler, such as, plastic making, ink, conductor manufacture, and so on.
One of common use
carbon black grinding mill
in the tire making industry is YGM7815 Raymond mill produce by our Shanghai Clirik Machinery. The YGM7815 Raymond mill is one of five models Raymond mills in our factory, compare with the other carbon black grinding mills, the YGM7815 can be used in including carbon black, and other more than 200 kinds of stone materials grinding, the powder fineness made by YGM7815 Raymond mill can be adjusted between 50 mesh to 425 mesh, and the common capacity made by Raymond mill can up to 3 tons per hour.