The Distinct Features of HGM80 Powder Grinding Mill
HGM80 powder grinding mill
, is one of a high efficiency but low consumption stone powder grinding machines, and it has been innovated and tested several times by our technicians. Compare with other traditional powder grinding mills like air-stream mill and ball grinding mill, the HGM80 powder grinding mill owns a more simply-controlled system. What's more, a lower production cost and higher fineness are also its considerable benefits. So what;'s the main advantages the HGM80 powder grinding mill has?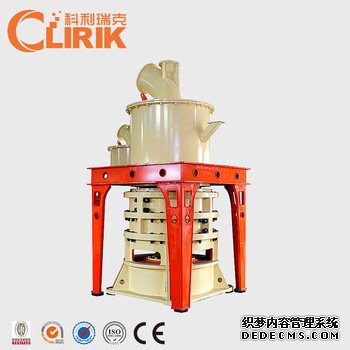 First, the service life of its quick-wear part has been extended for its grinding roller and ring are made of special materials. For example, compared with the quick-wear parts of impact crusher and turbine pulverizer,
HGM80 powder grinding mill's
can up to more than 1 year, which are almost twice longer than theirs.
And then, the fineness of its product is high. As is known to all, the highest product fineness of Raymond and other coarse powder grinding mills can reach 325 mesh, but the fineness of this equipment is flexible, it can be adjusted between 325-2000 mesh. Besides, the fineness can reach no more than 5 μm according to D97 once a time.
Thirdly, as for its low power efficiency, the yield can be as twice as other powder grinding mills like stirred mill and ball mill with 30% less consumption, while the powder fineness and motor power are the same.
Finally, the
HGM80 powder grinding mill
is known for its high safety and reliability. Because there are no rolling bearing and any screw, the bearings and other inside parts would not be damaged, then the normal operation of the whole body can be guaranteed.